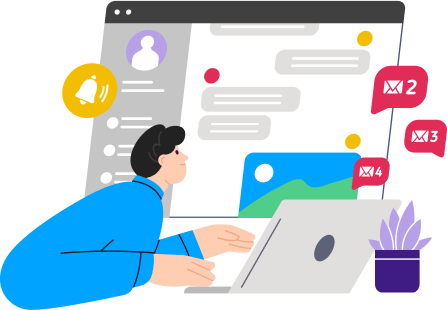 At SoftOne, we set the privacy of your personal information as our priority. We understand the importance of your personal data and make every possible effort to protect the data that you are sharing with us.

Because we value your trust, we would like to provide you with all the necessary information about the way we collect, use, and share your data. The collection, use, and sharing of your data from our end is based either on your consent or on the applicable legislation.

At SoftOne, we enforce the protection of your personal data through technical security measures and internal management procedures, as well as various physical security measures.
Thank you for your continuous interest and support.
Policy framework
The present policy framework is valid for the present website www.shopranos.eu, for every website or online application, every online and offline promotion action of SoftOne Technologies S.A. and its subsidiaries, as well as, for every service or function provided by us, which are mentioned in the Privacy Policy or provide a connection to it (mentioned overall as our "Services"). The Privacy policy is valid regardless of the use of a personal computer, mobile phone, tablet, television, or any other device.
Which Information we do collect
Information you directly provide
Some Services give you the opportunity to directly provide us with information.
For example:
Demo software services give users the opportunity to create accounts or profiles. In combination with these Services, we are likely to ask you to provide us with some information about yourself in order to regulate your account or profile. For example, you may submit specific information about yourself, like your name and e-mail address, during the creation of a Soft1 Account.
If you order a product or a paid service by us, we are likely to ask your name, contact info, delivery and billing address and credit card information to process your payment.
If you participate in any online or offline contest or promotional action, we are likely to ask your name, contact information, e-mail address, your age and sex, your personal and professional interests, other personal features, and your opinion for our products and/or our services.
Some of the support Services (through the website or other application) allow the communication with other people. This communication will be transmitted through and stored in our systems.
The communications through the call center are also likely to be recorded.
If you fill in a web or other electronic or print form (for example a demo request, a free trial or an interest form amongst others), we are likely to ask your personal details.
Information regarding the use of the Services
Apart from the information you provide, we are also likely to collect information regarding the use of cloud Services, through the corresponding software. For example, we might collect:
Information such as MAC address, IP address, version of the operating system and other statistical data.
Connection information – like the time and duration of Service use and other likely information that can be stored in cookies.
Voice information – like the recordings of the voices that we do (and we might store in our servers) when you use voice commands for the use of a Service.
Information collected from third parties
It is possible that we receive information about you through public and commercially available sources (in accordance to the legislation), which we are likely to combine with other information we receive from you. We are also likely to receive information about you through third party social networking services, when you opt to connect with these services. More specifically, based on the current collaboration with third parties, we receive information that you have published and/or consented, from the following companies:
Google
Facebook
Twitter
Livechatinc
LinkedIn
Instagram
Other Information we collect
We may also collect other information about you, your device or the use of services in ways we describe at the collection point or otherwise with your consent. You may choose not to provide us with certain types of information, but if you do, it may affect your ability to use certain Services.
Cookies policy
The website www.shopranos.eu uses cookies for the best and personalized experience of its visitors, without storing any personal information. The use of Google Analytics cookies allows us to identify and measure the number of visitors and monitor the traffic of the individual pages of our website. The purpose of this is to improve the content and adapt the website to the "habits" of the visitors while they navigate on the internet. Therefore, we are able to improve the site functionality, ensuring that visitors can easily navigate, search and find what they need and adjust their site preferences, where such a possibility is given.
Cookies are small text files that are stored in the users' browser when they visit a site. Information stored on the user's computer may contain information such as the pages visited, the date and time of the visit as well as a random and unique identification number. By using cookies, the site can store useful browsing information, as well as, read this information to provide a unified browsing experience to the visitor.
Τα cookies είναι μικρά αρχεία κειμένου, τα οποία αποθηκεύονται στον περιηγητή (browser) του χρήστη όταν επισκέπτεται έναν ιστότοπο. Οι πληροφορίες που αποθηκεύονται στον υπολογιστή του χρήστη, μπορεί να περιέχουν στοιχεία όπως τις σελίδες που επισκέφθηκε, την ημερομηνία και την ώρα της επίσκεψης, καθώς και κάποιον τυχαίο και μοναδικό αριθμό αναγνώρισής του. Με τη χρήση των cookies, το site είναι σε θέση να αποθηκεύσει χρήσιμες πληροφορίες για την περιήγηση του χρήστη (σε αυτό), καθώς και να διαβάσει τις πληροφορίες αυτές ώστε να προσφέρει στο χρήστη μια ενοποιημένη εμπειρία περιήγησης.
More information about the general use of cookies, as well as the methods of their exclusion or restriction, can be found at
http://cookiepedia.co.uk/all-about-cookies and www.allaboutcookies.org.
If you do not wish to use cookies, you can block their creation by viewing your browser settings.
Newsletter registration
By registering your email in our newsletter recipients list, you explicitly provide to SoftOne Technologies S.A. and its subsidiaries, your consent to register and hold your personal details, and receive in your email address newsletters about our new offers and services.
Your email will only be used by SoftOne and will not be disclosed to third parties even if the newsletter relates to products and/or services of third parties and/or affiliates with which SoftOne maintains commercial cooperation.
With the submission of your email, you will receive an automated email, with which you will be informed that you have given your consent to send this newsletter.
Your consent statement will be respected for as long as you receive the newsletter from SoftOne and, in any case, no more than six months after opting out. You can withdraw your consent at any time by following the link that you will find at the footer of each newsletter.
You have the right to access, correct, delete, transfer, limit the processing, oppose/withdraw your consent, by applying to SoftOne at the email address:
info@soft1.eu.
In case you believe that the processing of your personal data is in violation of our privacy laws, you may file a complaint with the Data Protection Authority of your resident country.
For any questions regarding the processing of your personal data and the exercise of your rights, you may contact us.
How do we use your information?
We may use the information we collect, for the following purposes:
To sign you up to this website or a Service.
To provide a service or function you have requested.
To provide customized content and suggestions based on your earlier activities and use of our Services.
To create advertisements, such as customized advertisements and sponsored content, and for sending you promotional updates.
To meet our obligations under any contract with you and for providing services within the framework of this contract.
To evaluate and analyze our market, customers, products and services (such as when we ask for your opinion on our products and services, and when conducting customer surveys).
To understand how users use our Services in order to improve and develop new products and services.
To provide support services to the Software and the Services we provide under our mutual contract.
To provide an account code and password for free trial use of certain services.
To provide access to platforms, e-learning and remote access applications.
To update you about upgrades, special offers, new features and other new services from SoftOne.
To conduct tenders or offers in accordance with the law and for any other use following your explicit consent.
To whom do we share your information?
We will not share your information with third parties for their own independent business purposes or marketing purposes without your consent.
However, we may disclose your information to the following entities:
Business associates – Dealers – SoftOne's certified resellers. The entities in question are likely to use your information in order to provide the services you requested, to offer services or technical support, related to the SoftOne's software and Services.
Service Providers and/or every third party that might perform the processing on our behalf. It is also likely that we share your information with companies that provide services for us or on our behalf, such as companies that send emails on our behalf.
Other third parties as required by law or when we are forced to protect our Services. There will likely be circumstances under which we have to share your data with other third parties in order to comply with the legislation or to respond to a mandatory legal procedure (such as a search warrant or other legal court order), and/or to confirm or apply our conformity with the policies that govern our Services and protect the rights, the property or security of the company or any other associated company, business partner or client of ours.
Any other third party in relation to corporate transactions. We are likely to share your data with third parties in the framework of consolidation or transfer or in case of bankruptcy.
Any other third party with your consent or mandate. Apart from cases described in the present Privacy Policy, we are likely to use information jointly with third parties, provided that you give your consent or ask for it.
What we do to keep your data safe
We have taken reasonable, physical and technical means to protect the information we collect in relevance to our Services. However, take into consideration that -even though we take reasonable means for the protection of your personal information- no website, no transmission over the Internet, and no computer system is totally safe.
Access to your information
According to the legislation, you are entitled to request details of the information we collect and to correct inaccuracies of this information. Any further legitimate user rights remain unaffected. If permitted by law, we may charge you a small fee for providing this feature after the first time it is offered for free. We may refuse to proceed with requests that are unreasonably repetitive, require disproportionate technical effort, jeopardize the privacy of others, are extremely impractical or involve access not otherwise required by domestic law. If you would like to request access to your information, please refer to either the "Contact" section (at https://shopranos.eu/contact/) or contact us by phone at +30 211 10 22222, or by email at dpo@softone.gr daily from Monday to Friday (09:00 – 17:00).
Data maintenance
We take reasonable steps to ensure that your information is retained only for as long as necessary, for the purpose for which it is collected, or for as long as required by contract or under any applicable law. In any case, the data remains in our electronic database for at least 50 months and is deleted or renewed upon your request.
If you sign in with a social networking service, we may receive and store authentication information from that service to enable you to log in as well as any other information you may receive when you connect to those services.
Trademarks
The trademarks that appear in this website are copyrighted and constitute intellectual property of SoftOne Technologies S.A. For more information, please contact SoftOne's Marketing Office at marketing@softone.gr. All third-party product names listed on the website are identified as trademarks of their respective owners.
Software piracy
Software piracy is the unauthorized use of a computer program, including its installation, reproduction, copying and distribution.
In the European Union, there is legislative regulation on the use of illegal software. To learn more about software piracy and the legal framework, how to protect and the control tools, visit www.bsa.org.
Changes in the personal information text
It is also important to regularly check for any updates in the Privacy Policy. By accessing or using our Services, and if such an updated version of the Privacy Policy is posted, you automatically agree to the new practices contained in the update. The latest version of the Privacy Policy will always be at www.shopranos.eu. You can check the "Effective Date" (at the bottom of the present text) to see when the Privacy Policy was last updated.
The present policy may be modified. In this case, the last renewal date at the end of this text will also be renewed. When it comes to meaningful changes in the text, you will be notified through a noticeable announcement on our website.
Privacy Policy renewal date:
May 25, 2018